Regular price
$26.00 USD
Sale price
$13.00 USD
Unit price
per
Sale
Sold out
DESCRIPTION:
Elevate your running experience with our Runner Journal. Track your progress, set personal goals, and explore the qualitative side of running. Start your transformative running journey today! 
Start documenting your runs with purpose. This runner's journal isn't just a record—it's a tribute to your dedication and a gift to your future self.
DETAILS:
Beautiful hardbound cover for durability
Daily and weekly reflections to track your progress

Our monthly reflections guide you towards deeper confidence and resilience in your running practice encourage

 setting both quantifiable and qualitative targets

Focuses on the transformative power of running
NEXT DAY SHIPPING 
Share
View full details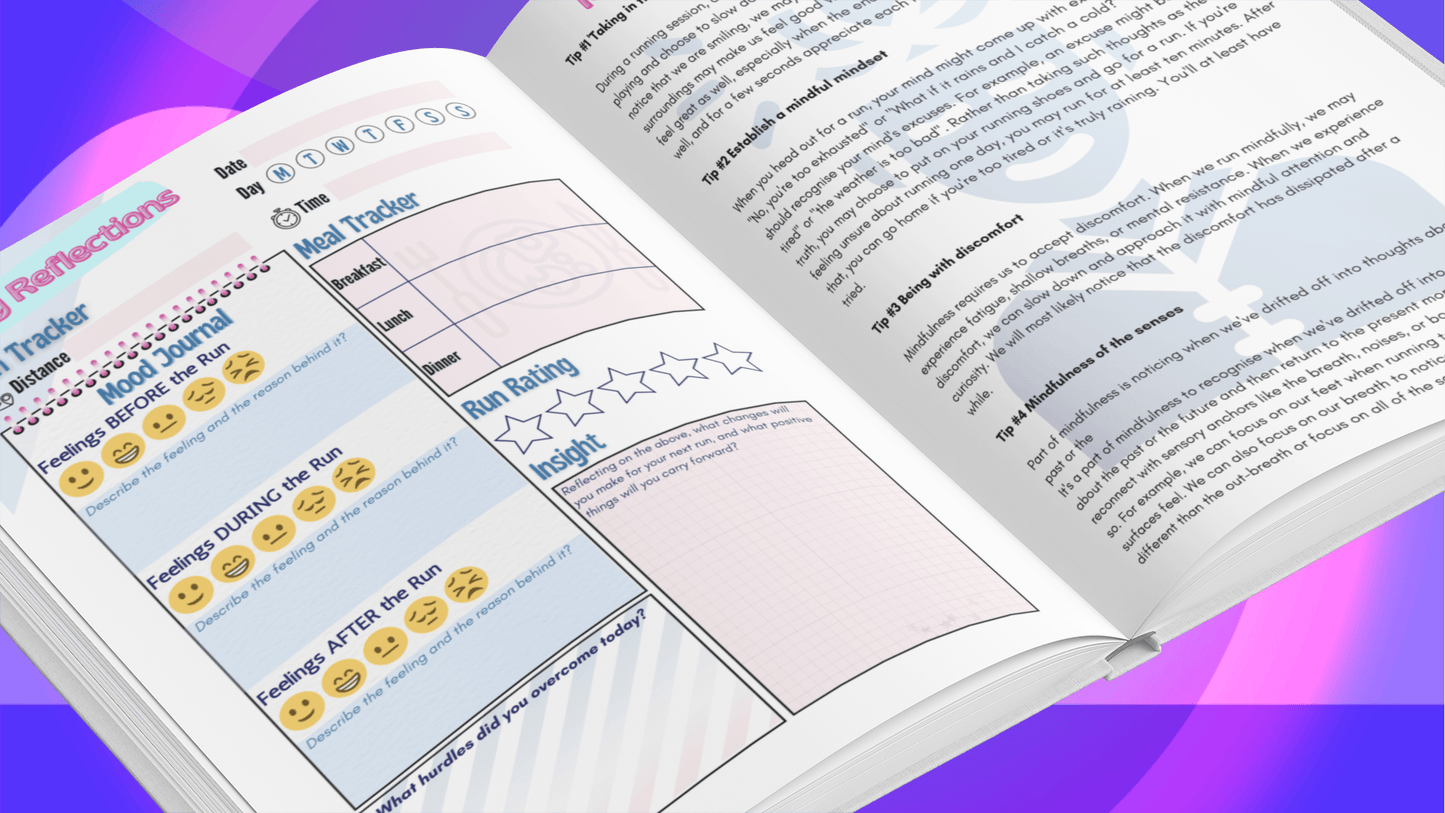 A Runner's Best Friend: Durable, Practical, and Insightful
This journal is a runner's best friend. The durable hardbound cover withstands daily use, and the insightful prompts have helped me track my journey in a meaningful way. It's a perfect blend of practicality and introspection, making every run a transformative experience
Finding Motivation and Inspiration in Every Run
I've always struggled with maintaining motivation in my running. The Runner Journal changed that. Its reflective approach has helped me understand my motivations and overcome obstacles. It's more than a journal; it's a source of daily inspiration.
Game-Changer for Personal Growth and Running
The Runner Journal isn't just about logging miles; it's about documenting a journey. The focus on setting both quantifiable and qualitative targets has been a game-changer for me. It's helped me grow not just as a runner, but as a person.
Exploring the Deeper Journey of Running
The transformative power of running is beautifully captured in this journal. Each page prompts me to explore deeper aspects of my runs, beyond just the physical effort. It's been an eye-opening experience that has enriched my running and my life.
A Beginner's Best Guide: More Than Just Mileage
As a beginner, the Runner Journal has been an incredible guide. The daily and weekly reflections help me track my progress and understand the mental and emotional aspects of running. It's like having a personal coach and a diary all in one!